Enchanted Equine Adventures, LLC
Come ride in Albuquerque's beautiful South Valley
with certified PATH Intl. riding instructor, Kendra Loring!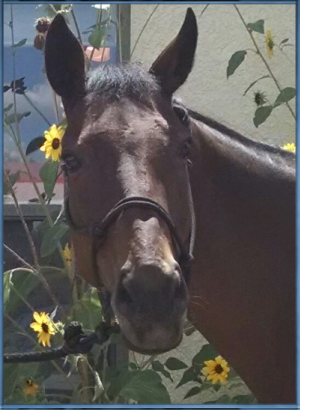 CINNABAR
Cinnabar is a 10 year old Thoroughbred, former racehorse, we adopted in May of 2013 from Walkin' n Circles Ranch. She and Kendra developed an almost instantaneous bond. She has assisted in raising Acheron, teaching him to be a well behaved young colt. Cin is very smart, she is currently learning some ground driving practices to help improve her muscle tone. She is a wonderful horse to be around, she is calm, sweet and loves a scratch but she can run like a Thoroughbred. As the alpha horse, she loves to take the herd on a fun gallop across the paddock.